Nate Holstege – Broker Owner
I have always had a passion for real estate and am excited to help people save some money with our flat fee service. I believe it's the right thing to do and is the future of real estate.
After a long history in residential construction including owning a small business for a time and working in sales and project management, I decided it was time to pursue my longtime goal of becoming a Real Estate Agent.
I've spent the past few years working with other nationally known companies in Real Estate and was doing well. Deciding to strike out on my own wasn't an easy decision but ultimately my belief in providing exceptional service at a fair price to the consumer won me over, and the only way I could pursue this concept was to go out on my own.
I specialize in representing my clients in the purchase and sale of Single-family residences, Income property, Commercial property, Land & Ag property, or whatever you may have in mind. I work throughout Northern Colorado and truly love this area.
I am a customer driven Realtor dedicated to achieving results while providing fair and exceptional service. With my determined work ethic, and desire to put my client's needs first, I can assure you that working with me will be a smooth process to achieving your real estate goals!
---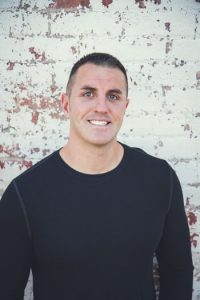 Chad Rennich  – Broker Associate
I was born and raised in Colorado. I am in the Erie area and grew up in Louisville. I have watched the small little town of Louisville explode into what it is today. I attended the University of Colorado in Boulder where I got my degree in Sociology. Right after College I joined the fire department and was able to purchase my first home. Since then, I respond to emergencies all over Boulder and Weld counties. I was promoted to Battalion Chief and am now a shift supervisor. Since my first home purchase, I have climbed the "property ladder." Moving from a condo, to a town home, then on 3 different detached homes. I have experience as a landlord as well as the process of remodeling a home.
I have always had a passion for real estate and am excited to help people save some money with our flat fee service. I believe it's the right thing to do and is the future of real estate.
---
Tawny Slattery – Broker Associate
My dream is to help other people fulfill their dreams!  I love assisting people in finding the right home for them, as well as finding the right mortgage and financing to achieve their goals. With a background in marketing and additional sales training, I can better help sellers sell for top dollar, in a good amount of time and with the least amount of hassle.  I have lived in Loveland for over 30 years and love it here! I bring energy, integrity, creative service, hard work and dedication to every transaction.  I would be excited to have the opportunity to help you achieve your goals and make your dreams come true!
---
Erin Batchelder – Broker Associate
Erin is a Colorado native with a passion for real estate and design. She holds a Bachelor of Arts degree and has nearly a decade of experience in the Real Estate and Property Management Industries. She also owns her own staging company, See It Sold Staging, so she is able to help our clients get an edge on the competition if staging would be beneficial for them.
---
Naomi Rutkey – Broker Associate
Naomi is a huge asset to our team and an Agent you want on your side because not only does she really understand Northern Colorado residential real estate and is passionate about it, she also brings to the table 6+ years of marketing experience and 10+ years of customer service and sales experience. She is transparent, direct, honest, and is not here to tell her clients what they want to hear but rather tell them what they need to hear to make their best informed decision – while always keeping their best interest in mind FIRST. Because Naomi came from a background of hardship and had to build herself from the ground up to get to where she is today, it makes her dedicated, resiliant, and relentless in everything she does. No doubt Naomi has what it takes to help you sell your house or find your dream home!
Contact Info:
E: naomi@mountainstatere.com
C: 970-632-0122
Serving: Fort Collins, Windsor, Wellington, Timnath, Greeley, Loveland, and surrounding area!